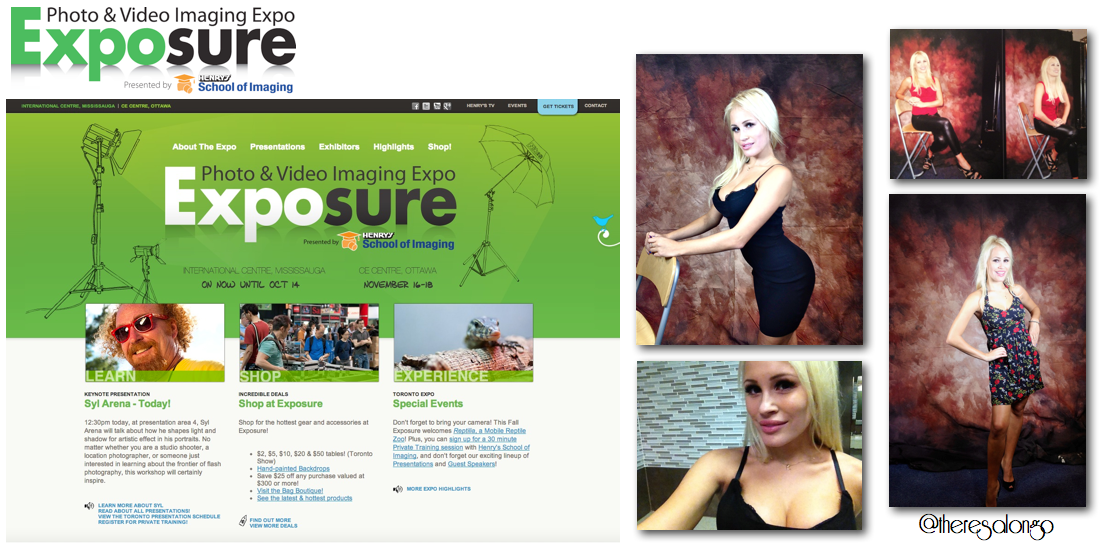 Recently Top Model Theresa Longo attended Exposure – Canada's Largest Photo and Video Consumer Show presented by Henry's. The show took place October 12, 13 and 14 at  Toronto International Center.
She says "It was meaningful to talk to photographers of all experience levels from around the globe,"
From ExposureShow.Com  "Exposure is a chance to see all the latest and hottest gear and accessories available for photography, video, lighting, accessories and more – all in one place! For 3 days, photographers are invited to try out new equipment, meet with experts, sit in on engaging seminars and talks, shop for deals, or just take in the atmosphere of this incredible gathering of photography and video aficionados"
Theresa says: I spent hours at the show each day posing at the FotoPro booth. Fotopro, also known as Zhongshan Nikow Precision Factory,  "Specializes in camera equipment, tripod design, production and digital accessories (cleaning cloth,ball and brush,lens paper, mobile phone cleaner,productive film and lens etc.). Fotopro offers creative products and good service, and has been very hot selling in Asia and Europe. With exclusive distributors in Japan, Malaysia, Thailand, Indonesia,Singapore,Germany and UK, Fotopro strives for product performance on form, function and value," – via FotoPro Online.
Many photographers were kind enough to print shots for me. How nice is that! Special thanks to incredible photographers Shirley Franklin, James Hamilton, Dean Carey and Photo by Johnny. For any others I may have missed, drop me a line!!
Here are a few super sweet shots from my time at the show. Check out the action!
Client feedback included comments that Theresa was "The Best Model they had ever worked with!"
T says: "My agent was thrilled. Incredible!"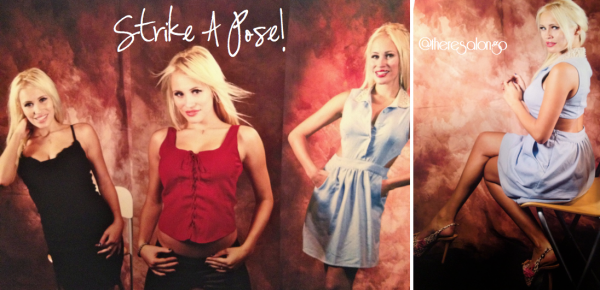 Little Black Dress!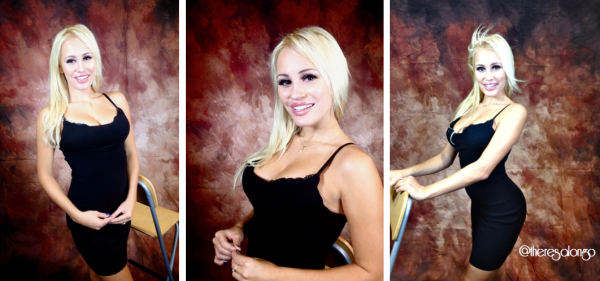 Cheers to Photographers for Capturing Fantastic Moments!
Check out Theresa's personal shots:
(Pretty awes hey?)
I think the tarantula is cute…

Theresa is quick to add that despite normally "being on the other side of the lens, she loves photography as art and as a hobby." She is a natural at capturing great shots.
Check out Theresa Longo's photos on Instagram!  @theresalongo