Theresa Longo represents the world's best brands!
You've found the World's Best
Brand Ambassador.
A creative arts professional prolific in the world of business (10+ yrs on Bay Street). Capital raising,
#PR
, content production & attending global public events as the face of the world's best brands.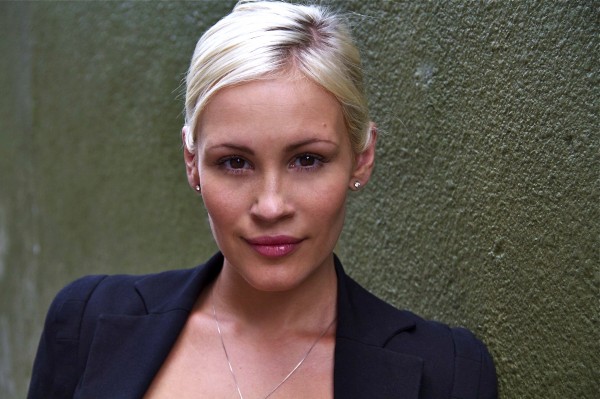 Unique, proven ways
to make your brand recognizable.
Theresa Longo's professional ambassadorship is especially focused in:
SEO Optimization, Content Creation, Corporate Media,
Public Relations and communications, Website Building
Endorsements, Brand Awareness Campaigns, Marketing & Branding Strategy Sessions, Product Placement, Social Media, Word of Mouth and Product Recommendations,
Film | TV | Radio Appearances;
and Charity Events.
Flexible promotions suit your business requirement & budget.
Build a custom package with influencer Theresa Longo today.
Set the timing & terms for your publicity goals.
Brands Who Trust Theresa Longo
Harmony Hair Care 
Deebee's Organics
The Green Beaver Company
Miss Italia Nel Mondo
Lincoln Motor Co
Baobab Natural (Guatemala)
Animapop Italy
Natera
Essie
Skype
Vienne Milano
Avivo Pur Pure (Vitamins & Health Products)
Hugo and Debra Naturals 
SPA ON HUNTER AT EUPHORIA
Snowboard Canada Magazine
L'OREAL PARIS
MXP Magazine
BMW
FORD Canada
Glasvan Great Dane
Harley Davidson
World Mastercard Fashion Week (Toronto)
SHARP for Men
DiamondTsar
Mercedes-Benz
Rai Uno (Most Watched  -Italian TV Channel)
Ralph Lauren 
MAYBELLINE
Luxy Tattoo
STRUTT CENTRAL
Kawartha Entertainment Group Inc.
The Toronto Sun
MONSTER ENERY DRINK
AND MANY MORE!
Places & Events Theresa Longo Attends:
TIFF, Toronto Fashion Week, Stadium Concerts, Arena Sports Games, Rip Curl Stew Tofino BC Luminato, Wakestock, The Billabong Ante up Contest in Calgary,  Los Angeles, New York, Telus Fest in Whistler B.C,  and Whistler's Kokanee Crankworx; Monster Energy's 2009 Lake Shuswap Houseboat Trip in B.C,
With appearances at:  Toronto Ski & Snowboard Show,  Toronto International Auto Show, Mid- America Truck Show, "She's Connected" Conference Toronto, Truck World and many  more
Typical influencer endorsements, ambassadorships and marketing strategies addressed by Theresa Longo include,
(but are not limited to):
Media |Clothing | Apparel | Corporate Sponsors | Luxury Items | Private Held or Publicly Traded Companies
Hair Care | Beauty Products | Fitness Products | Investor Relations
Cars | Health Products | Fitness Equipment | Health Food Items
REGARDING LUXURY TV
A YOUTUBE SERIES DIRECTED, PRODUCED AND EDITED
BY THERESA LONGO
Theresa Longo is educated with the highest honors at one of Canada's top business Universities. She speaks fluent Spanish, English and is well versed in Italian & French. Musically and academically gifted, she and her family divide her time between Canada and Costa Rica, mostly creating proprietary content for the world's most well known brands. Theresa covers and attends the world's biggest events. She writes and performs music on guitar, keyboard and drums and surfs professionally in her spare time, taking second place in her most recent team-relay surf competition in Playa Carmen, Costa Rica January 29, 2022.