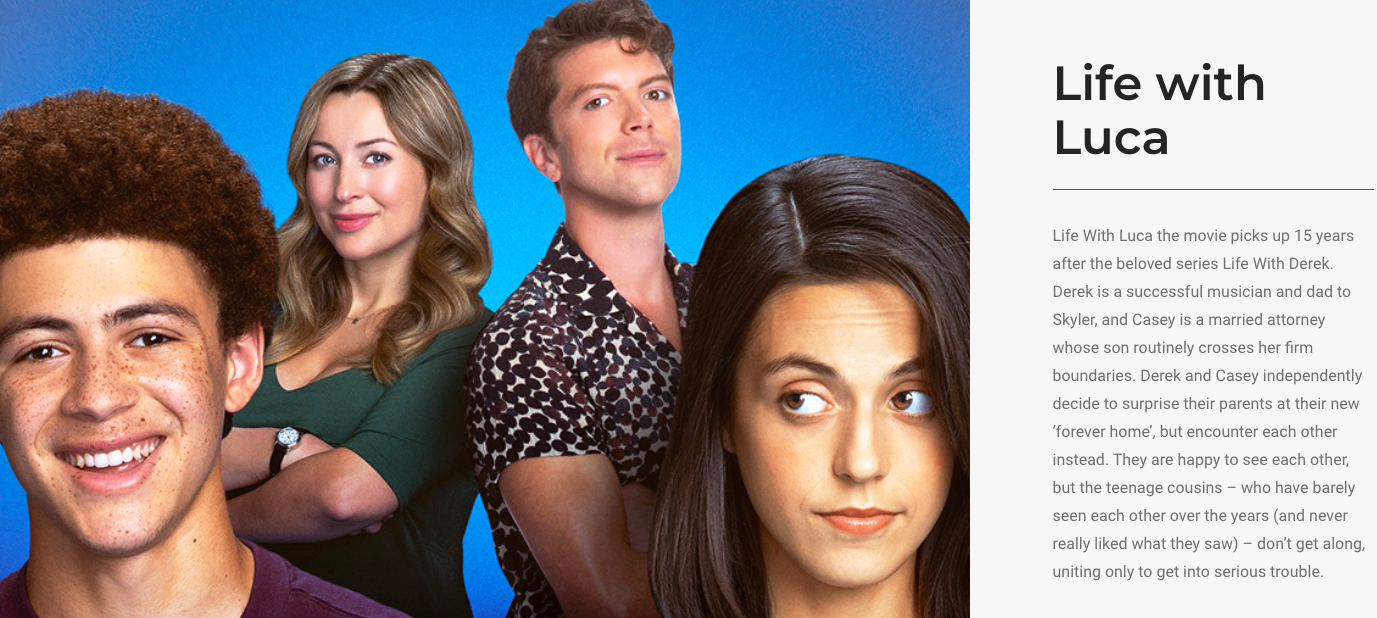 Musically talented
Canadian 
actress Theresa Longo takes the stage in LIFE WITH LUCA.
Watch for Theresa Longo Family Day in TV/MOVIE Life With Luca
Feb 20, 2023 – 7PM on Family Channel, CANADA. US air dates TBA.
Life With Luca is a spin-off comedy series based on the long-running hit Life with Derek. The series picks up 15 years later, as Derek and his "Type A" personality daughter Skyler prepare to move in with aunt Casey and her extended family. Canadian Actress/Musician Theresa Longo plays keyboardist during the band's performance scene!


"I played piano since a young age so it was fun to put my skills to use in this film!" – Theresa said from her downtown Toronto offices. She is one of few Canadian Actresses with multi-instrument performance & writing ability, playing guitar, drums and keyboard at a professional level.
Watch the new trailer for Family Channel's new movie Life With Luca premiering on February 20th, at 7pm ET/PT!
The 90-minute live-action film is produced by Shaftesbury, with the participation of the Canada Media Fund and Shaw Rocket Fund, as an original commission by WildBrain's Family Channel.
Life with Luca is the spinoff of the global hit and fan favourite Life with Derek. Picking up 15 years later,  Derek and Casey are now parents, each raising a 14-year-old who is a heightened version of their best and worst selves. Derek's daughter Skylar is smart, funny and, having always been allowed to do what she wants, does what she wants. As for Luca? Like his uncle before him, he's a force to be reckoned with. Put them together and good luck!
#lifewithderek #LifewithLuca #familychannel #familyfun
Director Ron Murphy
Written by:
Canadian Actress Theresa Longo continues to write and record original music on guitar & keyboard from her home studios.
She plays drums for fun in her spare time! Comment below what are your plans for Family Day?
Canadian Actress Theresa Longo is a talented multi-instrumental musician & singer/songwriter. Theresa is in Toronto, Summer 2023. See her imdb & most recent project 'Life with Luca' here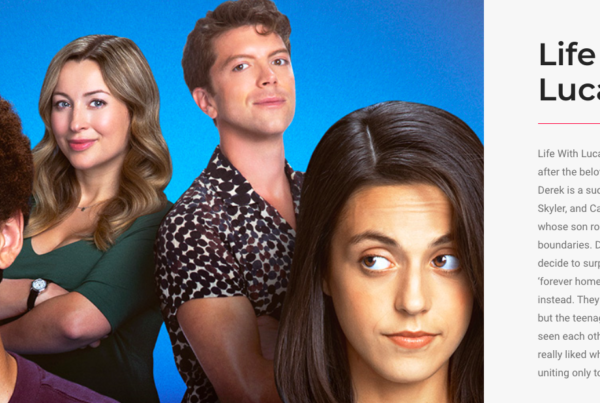 Musically talented Canadian actress Theresa Longo takes the stage in LIFE WITH LUCA. Feb 20, 2023 - 7PM. Family Channel, Canada.