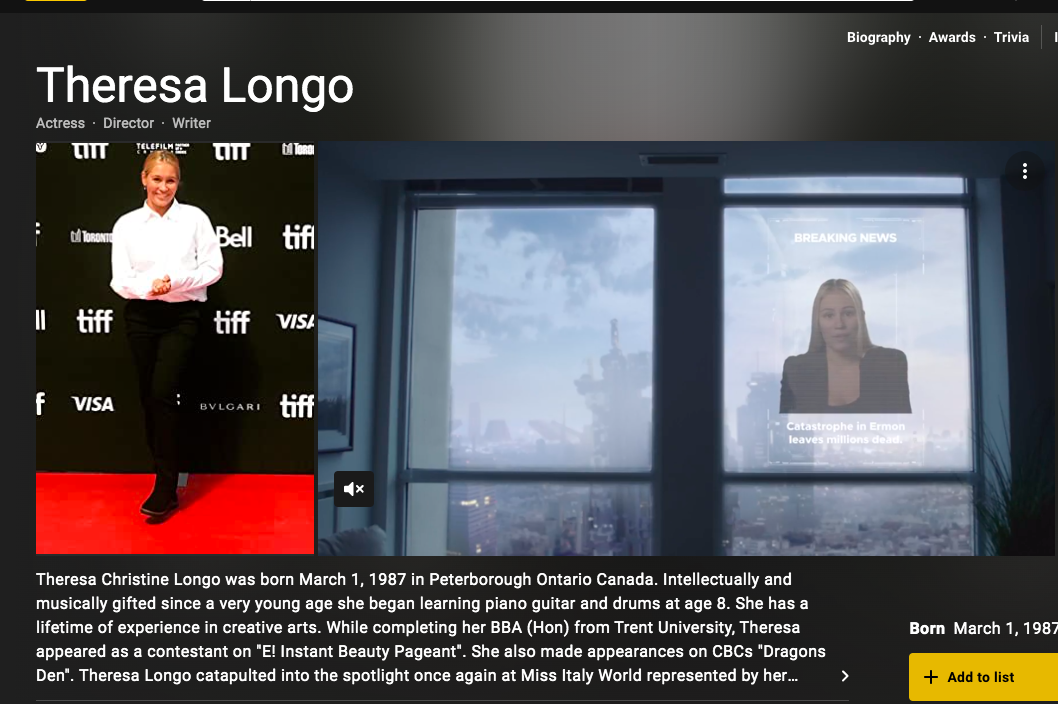 Find Canadian Actress on imdb.  Theresa Longo recently had a role in Life with Luca , where she played keyboard
New photos by Hans Janzen
Theresa is also nominated at the 2023 Toronto Waterfront Magazine Awards
Theresa Longo was recently photographed by Hans Janzen in the heart of downtown Toronto.
She is professionally trained on keyboard, guitar, base and drums. In Life with Luca, Theresa can be seen playing keyboard!
This made for TV movie aired on Family Channel.
Theresa continues to be active in Canadian Business and in public relations, communications & content creation. She'll be in attendance at the prestigious red carpet 2023 Waterfront Magazine Awards.
Follow Theresa Longo on Linked in here.
After spending the 2023 Winter in Costa Rica surfing and competing on the national surf circuit, Theresa is back in Toronto auditioning and copywriting for major corporate brands.
Theresa is set to attend the 2023 Waterfront Magazine Awards in Toronto