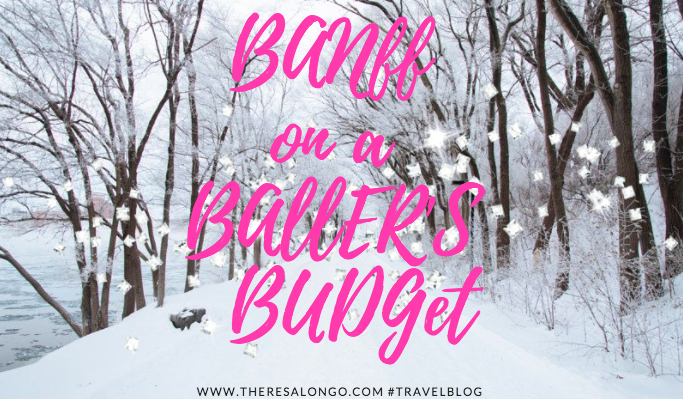 Being a baller means you have money for skiing, lodging and the finest dining Banff can offer! How is it possible to budget for a five-star Winter weekend in Banff?
Here are 3 ways to Travel Banff on a Baller's Budget!
Doing these activities saves money so you have it to spend elsewhere. Harness these hints and have extra cash to splurge on a fancy flat and gourmet dinners. Thanks to these tips, we dined at the world famous Fairmont Springs Banff.  This is the same place Prince Harry and Megan will spend a part of their Honeymoon in Alberta, Canada! You can do it too… read on!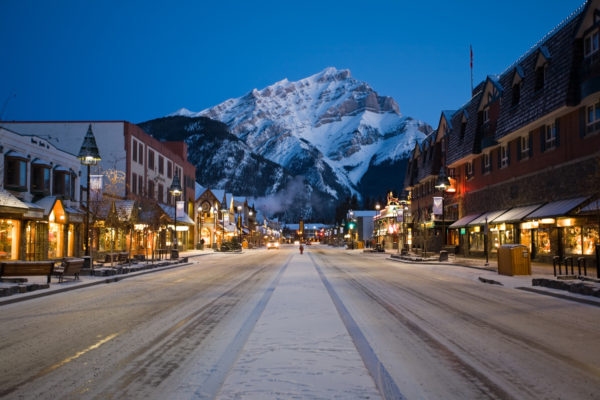 TRAVEL BANFF
Sightseeing  – Beauty in Banff National park is breathtaking. Something as simple as an afternoon drive is a photographic experience through mountains. Enjoy the sights everywhere. The snow blanketing everything is magic; trees bending under the weight of the snow. Enjoy the silence of the snow. No cost to experience the breathtaking nature. Winter is a delight in the Rocky Mountains.

Skating – Abraham Lake would have been a great skate, but since it was still snow covered we travelled to Lake Louise to skate on the already cleared out ice there. If you clear your own ice, you are taking a risk of thin ice if you skate in remote areas and it isn't recommended unless you have a sure way of verifying the depth of the ice ultrasonically or mechanically. To be safe, check out Lake Louise in the Winter for a skate.  We skated on Lake Louise for free! Travel Tip: Rent skates at Play it Again Sports (They have a buyback program) for as low as $35!

Tobogganing – Gear up and get outside. Fresh Pow everywhere in February. Hike a hill and carpet ride down. Travel Tip is to pack a thermos to keep hot chocolate warm for breaks in between runs!
Now you know some tips to budget for a ballers experience in Banff. Travel, feast and photograph sights like a President! Save money and sightsee thanks to the travel tips here.
Use your money for skiing, lodging, and dining.
Saving money on excursions means eating at the Fairmont Banff!
Comment your own tips for maximizing your travel experience below!