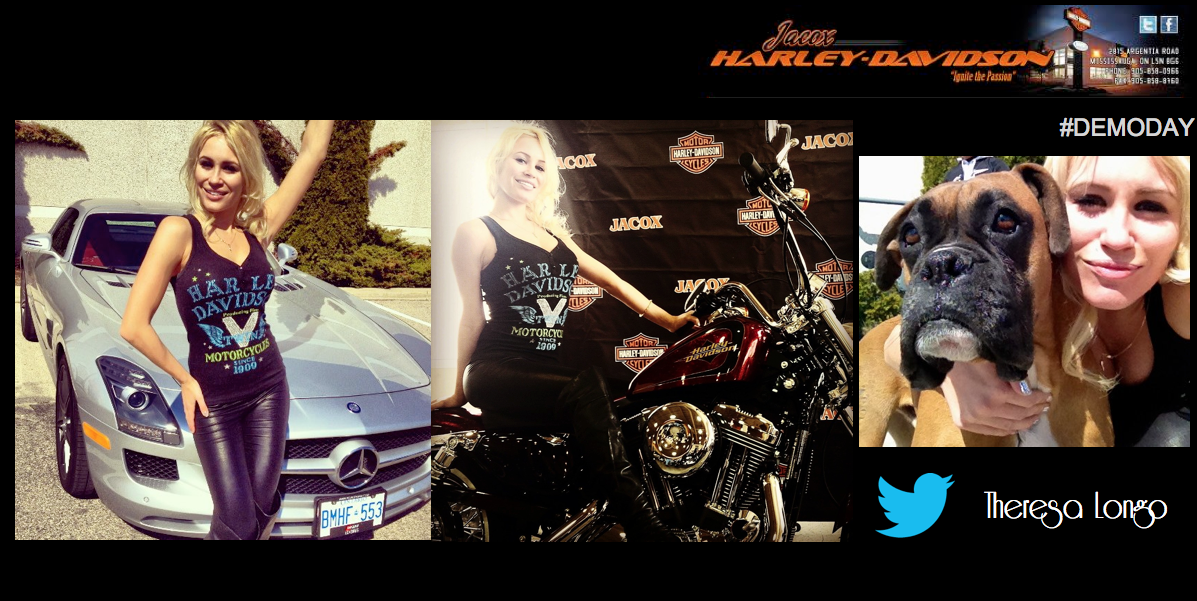 Jacox Harley Davidson held their much anticipated 'Test our Metal' Day earlier this month and I was so honoured to make a special appearance at their Mississauga showroom! The day was gorgeous; although riders had to wait an hour for the temps to hit 5C before hitting the road, there were a lot of activities to keep people busy. Jacox Harley Davidson had live tattoos in house, including a BBQ sponsored by Jack Astors, a showroom full of this season's hottest Harleys. I spent the day meeting people, posing for photos and making new friends! Jacox Harley Davidson is well known for their adorable doggie 'mascot' Tasha so it is no surprise there were a lot of other cute dogs descending upon demo day. 🙂 I even met one dog who outweighed me! The owners said the dad of that dog weighed 190 pounds. So much love!

My photo below was showcased on the Harley Davidson Facebook Page where it was shared over 50 times and liked by over 400 people!
Check it out!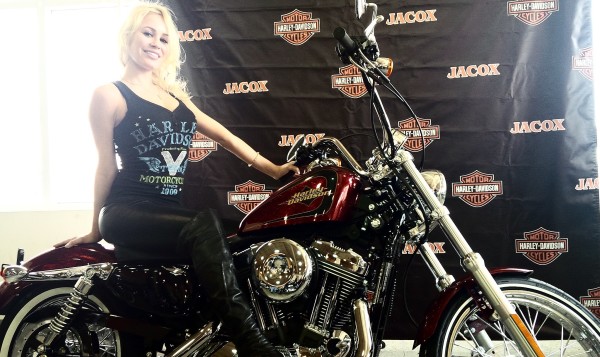 Thank you so much for all the love! You can like my facebook page at www.facebook.com/misstheresalongo 
COMING UP: June 1st I will be modeling at Live Professional Boxing sponsored by Jacox Harley Davidson. Stay Tuned.