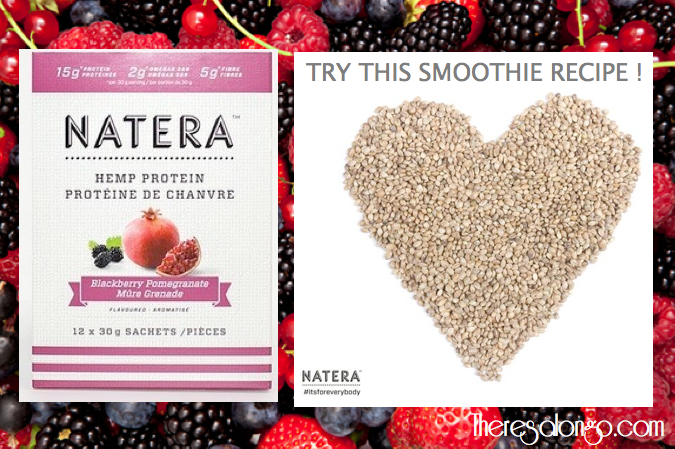 YUM! Prepare to be SUPER impressed!
NATERA offers plant based goodness made with omega 6 and omega 3 in perfect balance. This smoothie recipe gives you all the nutritional benefits of omega, fibre, and complete proteins!
FACT: Hemp is more digestible and balanced than soy, or any other protein source.
Natera Hemp superfoods are made by Natera, a Canadian company !
I am excited to share with you a  yummy berry smoothie that tastes refreshing and delicious using Natera's Berry Pomegranate Hemp protein mix.

Recipe: In a blender Combine – 2 cups water or almond/coconut/hemp milk
Add 1 banana. Add Blueberries, Strawberries, Raspberries, Strawberries
Optional: Add A hand full of Greens
ADD 1 SERVING/SCOOP/PACKET OF NATERA BLACKBERRY POMEGRANATE HEMP PROTEIN MIX
Blend & Enjoy!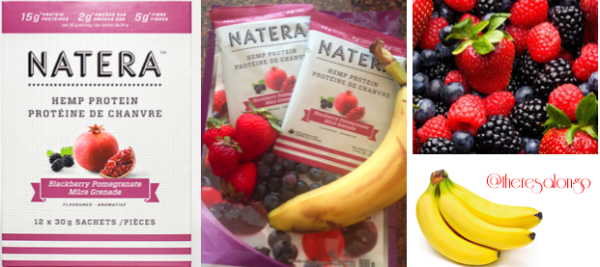 Natera.com Says:  Blackberry Pomegranate flavour is  "a raw, whole food ultra-rich in protein, fiber, essential fatty and amino acids and omegas, vitamins, chlorophyll and calcium – blended with juicy anti-oxidant rich blackberries and pomegranate seeds."
"Each serving is loaaded with essential amino acids, vitamins, chlorophyll and calcium. Two tablespoons a day has you covered. It's sugar-free, sweetened with low-glycemic natural stevia. Make delicious protein shakes and smoothies, brimming with hemp and berry goodness…"
From Natera.com AMINO ACID PROFILE PER 30G SERVING
Aspartic Acid 1433 mg/serving
Threonine479 mg/serving
Serine   712 mg/serving
GlutamicAcid 2447 mg/serving
Glycine636 mg/serving
Alanine603 mg/serving
Valine601 mg/serving
Methionine285 mg/serving
Isoleucine527 mg/serving
Leucine917 mg/serving
Tyrosine 468 mg/serving
Histidine375 mg/serving
Lysine 576 mg/serving
Arginine 1789 mg/serving
Proline783 mg/serving
Cysteine264 mg/serving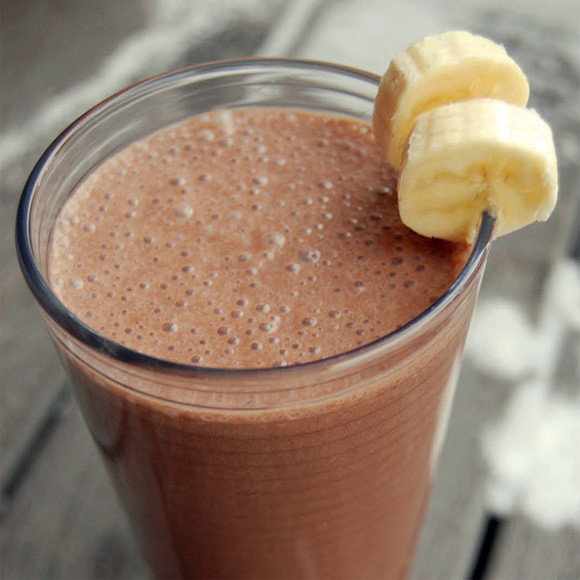 Follow Theresa Longo on Twitter