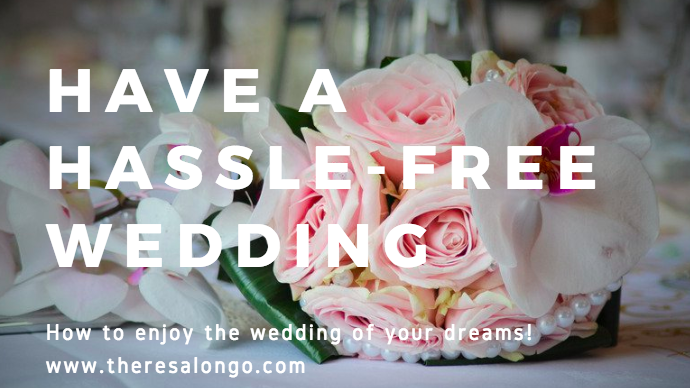 Many people do not even have a formal wedding ceremony or dinner, they simply get dressed up in a gown and have professional photos done.  They go to city hall or pay a lawyer and skip the ceremony! There are wedding photography packages which include dresses and stylists in a full fledged one day photoshoot dedicated to engagement pictures then bride and groom shots. Those photos are shared on social media for everyone in lieu of a massive get together.
In this case costs are a day of photos  with rented dresses, tux and stylists and lawyer.
Event planning is a breeze at theresalongo.com. so when it came to planning the tropical wedding of my  grandest dreams, I did it in less than one month.  After my husband proposed, he texted me while I was abroad with WEDDING invitations dated two weeks from that date! I had to call my mom and let her know we had two weeks to plan my wedding. The full cost breakdown is below. We sent 30 invitations out and expected 60 guests.
It was easy to plan a wedding in under 2 weeks.
Because, "When you know, you know"! 🙂
Here's how:
To have the most hassle-free wedding, only do what is needed most! The groom can help by joyfully taking care of the majority of the tasks. Yeah I said it! My husband built a bar, set up the reception tent and prepared by buying the food.
We cooked it ourselves! (Well, mostly my Mother-In Law) We had many traditional Costa Rican dishes at our wedding and we stuck to creating the menu ourselves.
Having the reception at your home saves on renting a venue. I didn't ban phones. People capturing the moments add to the memories later! Friends were told to take photos and video and submit them later via WhatsApp. Bonus… a friend on the beach with a Nikon camera offered to take photos during the ceremony – otherwise we didn't arrange a photographer for the beach.
If you have the connection, hire a top notch photographer for your wedding.
Since so many friends have playlists, phones, USB's full of music, we didn't require a DJ for the reception on our property. Sonos and Sirius XM also work great. Apply these wedding planning tips to your own situation to get around costs. Maybe you have a friend with great taste in music who can make you a Wedding Playlist.
Plan for the unexpected!
Despite only sending out 30 invites; way, way more people followed us back home to the reception after our beach front wedding. Looking around during the party I estimated an extra 40 people showed up to enjoy food and drinks. We probably had about 100 guests to the reception, but everybody ate two plates and drank for free for 2 hours.
Here are all steps to organize and plan a gorgeous, tropical beachside wedding with absolutely minimal stress! Have the hassle-free wedding of your dreams with these steps…
Have the rings ready!
Location! We chose our home in Costa Rica; a ceremony on the Pacific Coast with a reception at home. (no venue fees)
Lawyer!  Arrange and pay for the lawyer who will officiate the ceremony and do the paperwork.
Invitations were made and sent out! The date is now 2 weeks away.
Outdoor Reception – a tiki bar was built and a shelter for guests in case of rain.
Party Shopping – Multiple cases of beer, pounds of rice, a pig for the groom's family (Costa Rican Wedding Custom), food for kids too. We got bamboo cups, plates, forks, knives etc. Litres of coconut water, alcohol for guests and more food. Party lights were stung up outside.
Flowers & Cake! – Two super important things.
Ask for help wherever you can get it but try to do as much as you can yourself. Do your own makeup. Style your hair.
Have someone who has a playlist supply the music!
During a tropical beach wedding the bride can go barefoot and no one will notice.
The day of the wedding – more flowers were gathered for the walkway to the beach and an archway was built on the beach. It was constructed by the groom and his best men. The flowers for the bouquet, the bride's crown and the grooms flower were all delivered within hours of the wedding and kept on ice due to the hot temperature.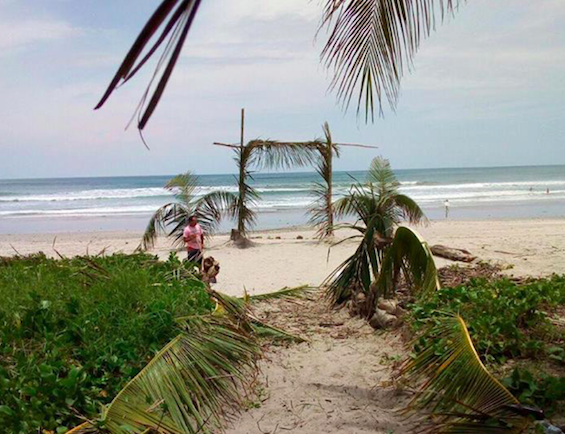 The bride had a relative curl her hair but did her own makeup.  As is custom in Costa Rica, the car was decorated with balloons! The party ended after a few hours to ensure no guests got too out of hand. We continued the wedding party at a local beachside restaurant/club. Finally, the most important thing is your love for each other. It doesn't matter if you have fine china or arrive to greet your groom in a Ferrari.  What matters most is the happiness you share together. One of the biggest ways to having a totally hassle free wedding is when the groom is eager to be active in the wedding planning and the bride is easy going.
Use these tips to have the easiest experience planning your dream wedding!
Comment below your own ways to have a hassle free wedding.
Total Wedding Cost: $5080 USD
Wedding Dress $800 USD
Cake $80 USD
Flowers, flower crown and invitations $150 USD
Lawyer cost $250 USD
Food, Wine, Beer Costs $3000.00
2 Gold Bands $800.00 USD
Location: Beachfront Costa Rica, Private Reception at Home
# of Reception Guests:  100 people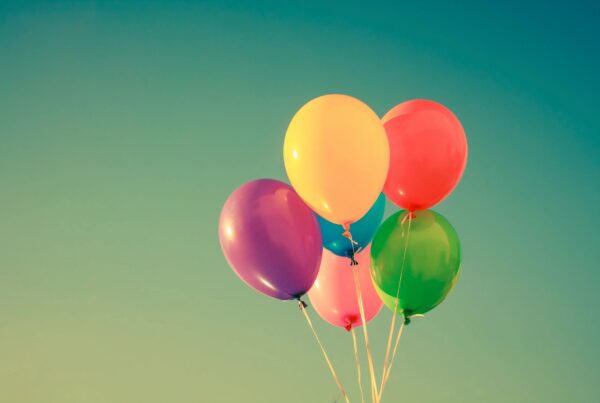 How to Plan an Outdoor Celebration! Wow guests in the great outdoors with these exceptional event planning tips!