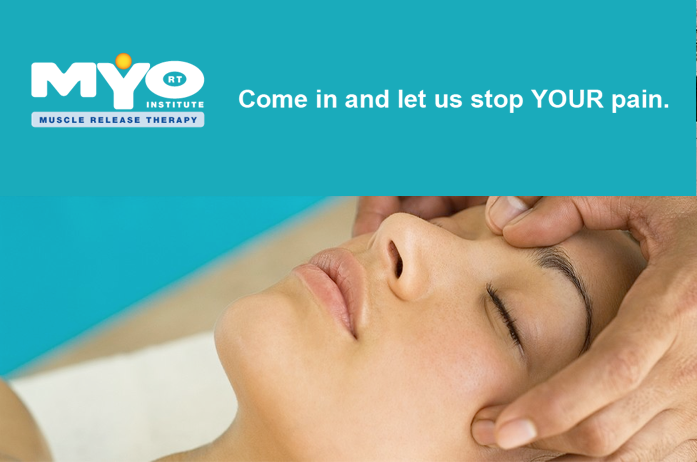 Recently I was invited to a muscle therapy session at MYO Institute. When I arrived, I did not know what to expect.
Enter Philip Scolieri, RMT, a talented & knowledgeable professional trained in muscle release therapy and hydro therapy. Phil found hydrotherapy effective after a life altering car accident in his mid 20s. His experience with John Barnes' Myofacial release techniques for pain management inspired him to open a place of his own.
What is Myo-Fascial Release Therapy? From http://myorti.com/…
"The name comes from the latin words for muscle (myo) and elastic (fascia). It doesn't just focus on applying pressure and manipulating muscles – it focuses on stretching and relieving tension,"

After paperwork, I am ready to begin therapeutic hydro tub massage. Phil prepares a special 'anti stress' bath using essential mineral salts and soothing Kneipp brand bath oils. After 5 minutes of relaxing 'tub time' – Phil re enters the room to begin the hydro tub massage. How does it work? The Hydro Tub Massage  is a special 'underwater massage' performed with a high pressure nozzle at the end of a hose, all while 144 air jets gently massage my entire body. I liken this experience to floating on a cloud. The gentle sound of water and the scent of essential bath oils encourage serenity and calming. It is so easy to slip into a peaceful state of mind. Phil explains to me how water pressure interacts differently than manual pressure on muscles. He also informs me we use the lightest pressure hose, and that there are 5 levels of strength to the hydro tub massage.
After this incredibly tranquil soak – I was left to dry off and climb into a heated massage bed face down. Phil arrived back to the room for  MYO-FASCIAL release therapy. Phil quickly and accurately discovered areas that need attention –  he began to stretch and work the muscles properly to eliminate tension. This was different than any standard massage I have ever experienced. Phil used targeted, specific, intricate techniques to manipulate my muscles. Phil continued with MYO-RELEASE Massage Therapy,  an advanced massage therapy technique to locate, release, realign and flush any muscle that is restricted in any way.
I was absolutely amazed and comfortable the entire time. Phil worked on my back, legs, ankles, hips, and shoulders. It is extremely evident that Phil is finely in tune with the therapies he applies.
I remarked honestly to Phil: "I feel like a totally NEW person, after this treatment!"
MYORTI.COM states: People visit MYO RT institute to relieve:
Neck/Whiplash
Back Pain
Headaches/Migraines
Pulled Muscles
Foot and Ankle Pain
Carpel Tunnel
Stress
Shoulder Tightness
Fibromyalgia
I am beyond impressed with my experience at MYO RT Institute. I am completely sold on these soothing therapies. Phil brings many years of experience and expertise to his practice  – it truly shows. He is a true muscle specialist. You can check out a hydrotherapy tub video in the 'Services Overview' Section of the MYO RT Institute website.