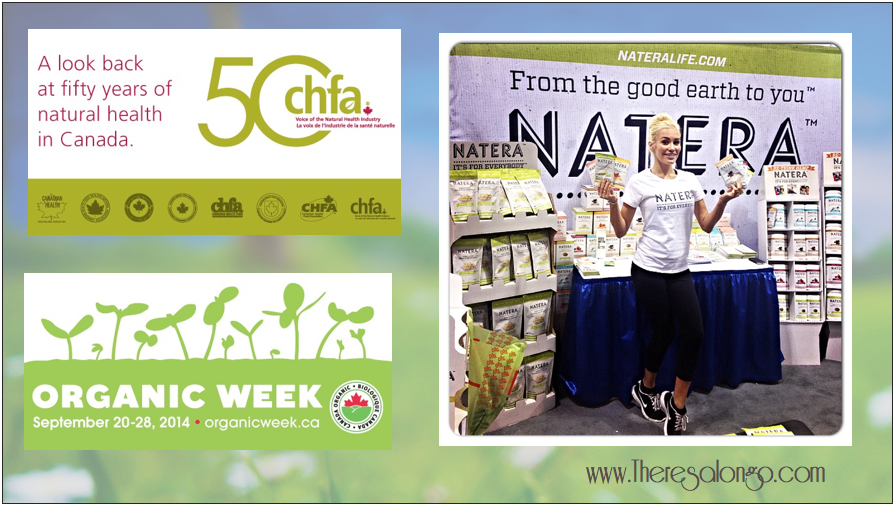 Recently I attended the CHFA East ( Canadian Health Food Association) – dedicated to natural health and organic products. I was inspired by the natural health and  organic product industry to dedicate this blog to the most sensational healthy products available in the market. As consumers become more aware and educated about WHERE their products come from – this post is a welcome addition to navigating the healthy Canadian consumer market.
For those who are seeking balance, happiness, to raise your vibrational frequency, save the planet, save water and combat world hunger – discover these exceptional products to positively shape your future and the future for generations to come. Instantly feel fabulous about buying these outstanding products…
TOP HEALTH FOOD BRANDS:
1. Natera – Natera Hemp superfoods are the most delicious way we know to give your body the gift of excellent nutrition. From NateraLife.com " Natera brings you pure hemp goodness, grown sustainably in Canada, and made by nature in rare perfect balance for optimum nutrition – and great taste. With Natera Hemp Seeds and Hemp Protein Powders, it's easy to be at your healthy best every day. Just natural nutrition, pure and powerful. From the good earth to you.." Check out our contest happening this month! Follow and Tweet @NateraLife and @TheresaLongo on Twitter to win a nutribullet prize pack!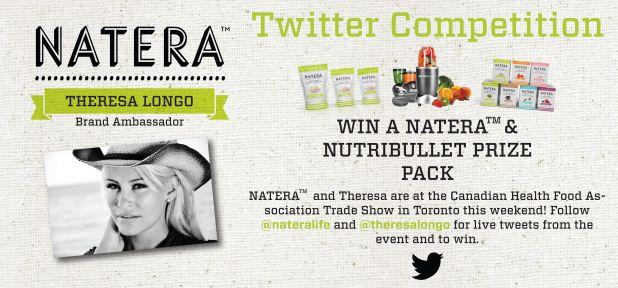 2. Hugo and Debra Naturals  – gave me the most deliciously scented, creamy, rich, luxurious bar of rose soap. Their soaps are handcrafted with food grade ingredients. They also sent me home with the best smelling effervescent artisan bath salts, which are ALL Gluten Free and Vegan! Powdery soft to the touch, these artisan bath salts make the ultimate aromatherapy bath. Soy-Free, No testing on animals, and handcrafted in small batches … I am totally in LOVE with Hugo and Debra Naturals.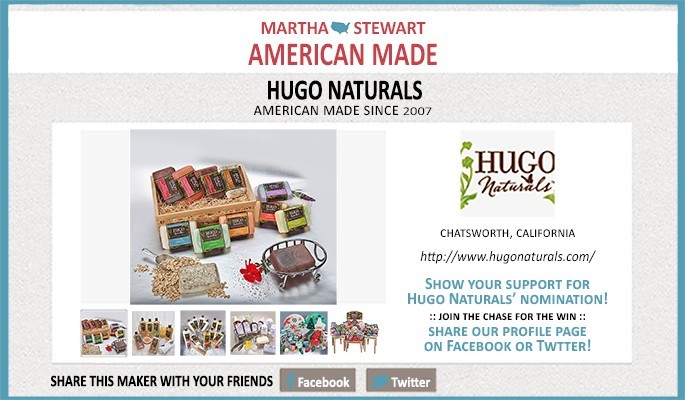 3. Alligga –  Alligga gifted me with the most delicious, versatile cooking oil I have ever experienced. Flaxseed Oil is FULL of Omegas for good health – making it one of the healthiest edible oils on the planet. It is totally vegan.  From Alliga.com: "Alligga™ Flaxseed Oil  can be used as a salad dressing, drizzled over fresh vegetables or as a tasty dip with artisan breads."  Flaxseed Oil cooks especially light and can be used at high temperatures. For more yummy recipes using Alligga products click here for their cook book. I use Flaxseed oil with a pinch of Rosemary Celtic Sea Salt® Brand for an incredible dip or dressing.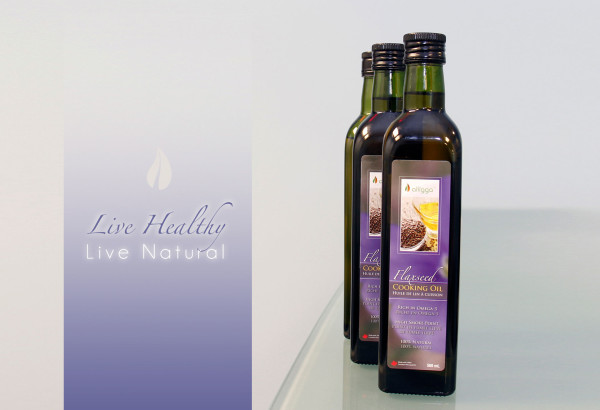 4. Celtic Sea Salt® Brand gifted me with the tastiest rosemary Celtic Sea Salt I have ever tried in my life! I am totally hooked on this brand now. I will only use this whole,  healthy, unprocessed salt from now on.
5. Soul to Bowl Sauces – This "Creamy Vegan Alfredo" absolutely STUNNED ME as being SO delicious and just like the REAL THING. "Made from fresh cashews and creamier than the real thing!" –  This is the best vegan alfredo sauce I have ever tasted. I would never know the difference! Handmade in Toronto Ontario, this sauce is a winner for anyone looking for a delicious, totally healthy and natural creamy vegan alfredo. It is a special treat for vegans. I was so delighted to taste this incredible sauce. Purchase some for your self and you will be so glad you try it! 
6. Beanitos Chips – The Original Bean Chip!  – Beanitos are my favorite chip in the entire world. They are truly the best crunchy snack and the secret is whole pinto beans. My favorite flavor of all time is Simply Pinto Bean.  This is truly a chip you can feel great about eating. I eat these chips all the time. Check out the awesome nutritional information about Beanitos! Best of all, these sensational little chips are vegan!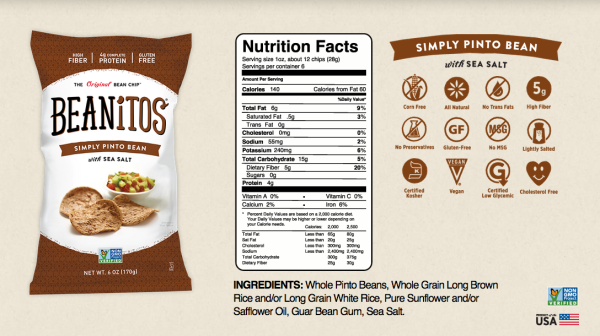 7.  Emmy's Organics – Discover Lemon Ginger Macaroons from Emmy's Organics.  Emmy's was present at the CHFA Show and they gifted me with mouth watering Lemon Ginger Macaroons. This fabulous little treat is vegan, raw, gluten free, and kosher! Remarkable Spoil yourself with a healthy treat: Buy these amazing Lemon Ginger Macaroons right here online and see for yourself. These macaroons are made in small batches, with love!
8. The Chia Co – I took home several yummy packets of  The Chia Co Oats + Chia  from the CHFA !!! Follow The Chia Company  on Twitter here. My favorite Oat flavor is Blueberry and Lemon. These magnificent oats totally act as a great power snack. Available in convenient single serve packs: Oats + Chia is loaded with natural fatty acids and no artificial flavors or additives. I prepared Oats + Chia vegan using hot water – and the oats taste absolutely creamy with an exceptional texture. Thanks Chia Co!
9. Amazing Grass – Green Superfood Bars – Organic Plant Based Nutrition at it's best!!!  Chocolate Chip Coconut Green Superfood Bar  is one of the best protein bars on the market. Tasty, cold processed, and alkaline, this vegan bar is impressive to any athlete looking for a nutritional boost. This bar satisfied my hunger after a day at the CHFA!

10. Quantum Health – I was given a bottle of Super Immune Power Formula  and while all my friends seem to be getting sick with seasonal colds and flu – I continue to remain strong. I attribute my perfect health to taking these amazing capsules full of Lysine, Olive Leaf and Astragalus Root.  This Super Immune Power Formula is excellent to fortify the immune systems of Vegans and Vegetarians.
Thanks for checking out this phenomenal list of the BEST vegan/vegetarian food companies in the market. Use these products regularly and feel phenomenal about doing so! Each of these products listed here made a profound impact in my life! I had to write about it to share with all my readers. Be sure to bookmark and share this list! Thank you again! 🙂
Thank you for following Theresa Longo on Twitter
About Theresa Longo: Practicing Veganism for 5 years. Each year I save hundreds of animals from cruelty and slaughter while contributing to lowering the earth's green house gasses, improvement of clean drinking water, and providing food for the entire planet. These are just a few of the benefits of practicing vegetarianism/ veganism. Increase your vibrational frequency and awareness by using the products listed above.