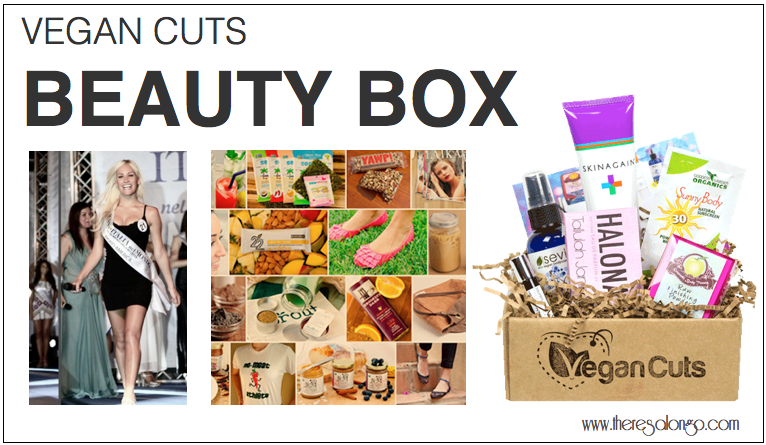 Thanks  #vegancuts for my incredible Vegan Beauty Box! Delivered right to my doorstep! I can't wait to try all these new exciting products…
Did you know? You too can get beauty box delivered right to you each month! Check it out!
Vegan Cuts helps you discover the best vegan products. It is also an online marketplace with monthly snack box and beauty box subscription service. Shop with Vegan Cuts to discover the best vegan products.  #vegancutsbeautybox
The Temperature is Rising! This month's summer Vegan Cuts Beauty Box is full of makeup + perfume + bodycare!
Sizzling Stuff!
Here is the lowdown on my beauty box!
What's Inside?
1. Lauren Brooke Cosmetiques – Vitamin Rich Mascara – Lengthens & protects lashes
2. Gourmet Body Treats – Oil absorbing powder which also minimizes lines
3. Tallulah Jane – Eau de Parfum busting with the aroma of fresh limes, ginger, and warming eastern spices
4. Skinagain  – Rescue Cream that soothes and relieves skin traumatized from burns or scars
5.SEVY – Texturizer spray for hair that gives light body and defined curls without stiffness or residue
6. Goddess Garden Organics – 100% Biodegradable and water-resistant sunscreen containing nourishing aloe vera and sunflower oil
I love these amazing vegan products; Find your new faves too at Vegan Cuts.  They also write an awesome blog here (Vegan Cuts Blog).
Thanks for following Canadian Feature Film Actress and  Proud Vegan Theresa Longo on Twitter