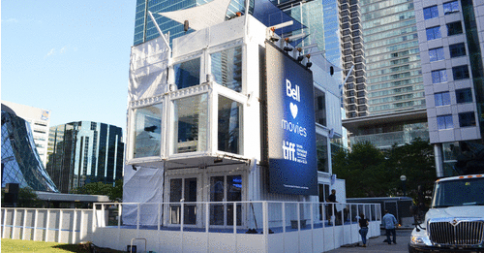 It is my pleasure to be with Bell Canada at #TIFF2014 at the #BlueCarpet… Take a look inside the ultimate #BlueCarpet experience at TIFF when you press play on this Tweet …https://twitter.com/Bell/status/507607278032150528
This has been an incredible week at TIFF2014!
Day One We Saw:  Robert Downey Jr. and Dustin Hoffman
As I was distributing Bell BlueCarpet VIP Passes to the line up of fans at TIFF I noticed one young man in an iron man suit complete with a sharpie beard. I took one look at him and said quite seriously to him, "Wow. You look great. Robert will come over to you. He will come here to see you for sure…" I had a feeling about that and I told the young man.
Fun Story about Robert Downey Jr and the young Iron Man…
When he finally arrived for the premiere of The Judge – Robert got out of the car at Roy Thompson Hall and walked straight over to this young man telling him "You can do anything you want in life…"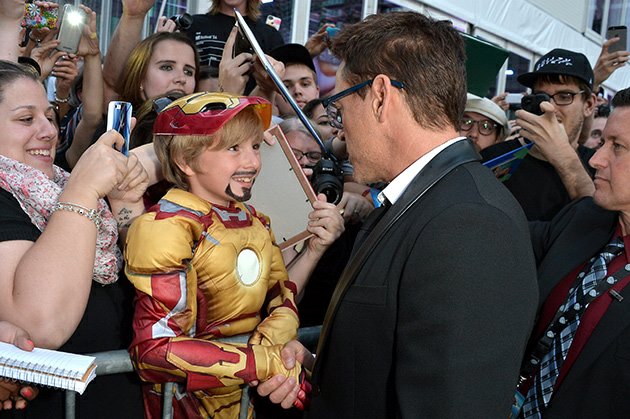 Next up we saw Morgan Freeman and Dianne Keaton  – when they arrived it was quite rainy and they walked right into the red carpet. 
Saturday I was reunited with my buddy Kevin Costner!!!! He looked unrecognizable with his big bushy beard!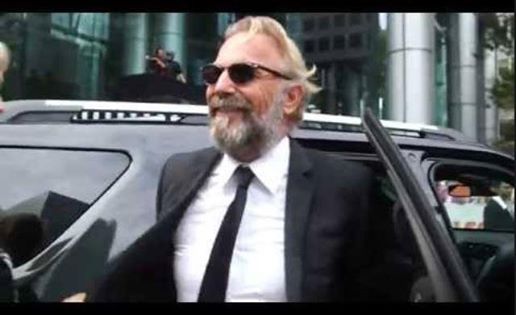 Sunday at TIFF was super exciting. Jane Fonda, Tina Fey, Jason Bateman arrived for the premiere of This is Where I Leave you.
Jane Fonda looked angelic! Tiny Fey made so many awesome expressions.
Denzel Washington arrived later in the evening for the premiere of his movie The Equalizer.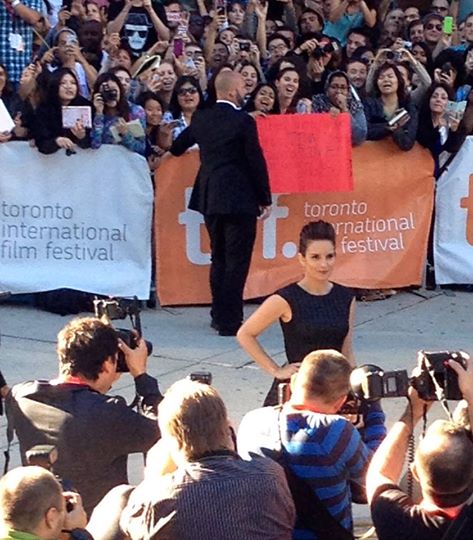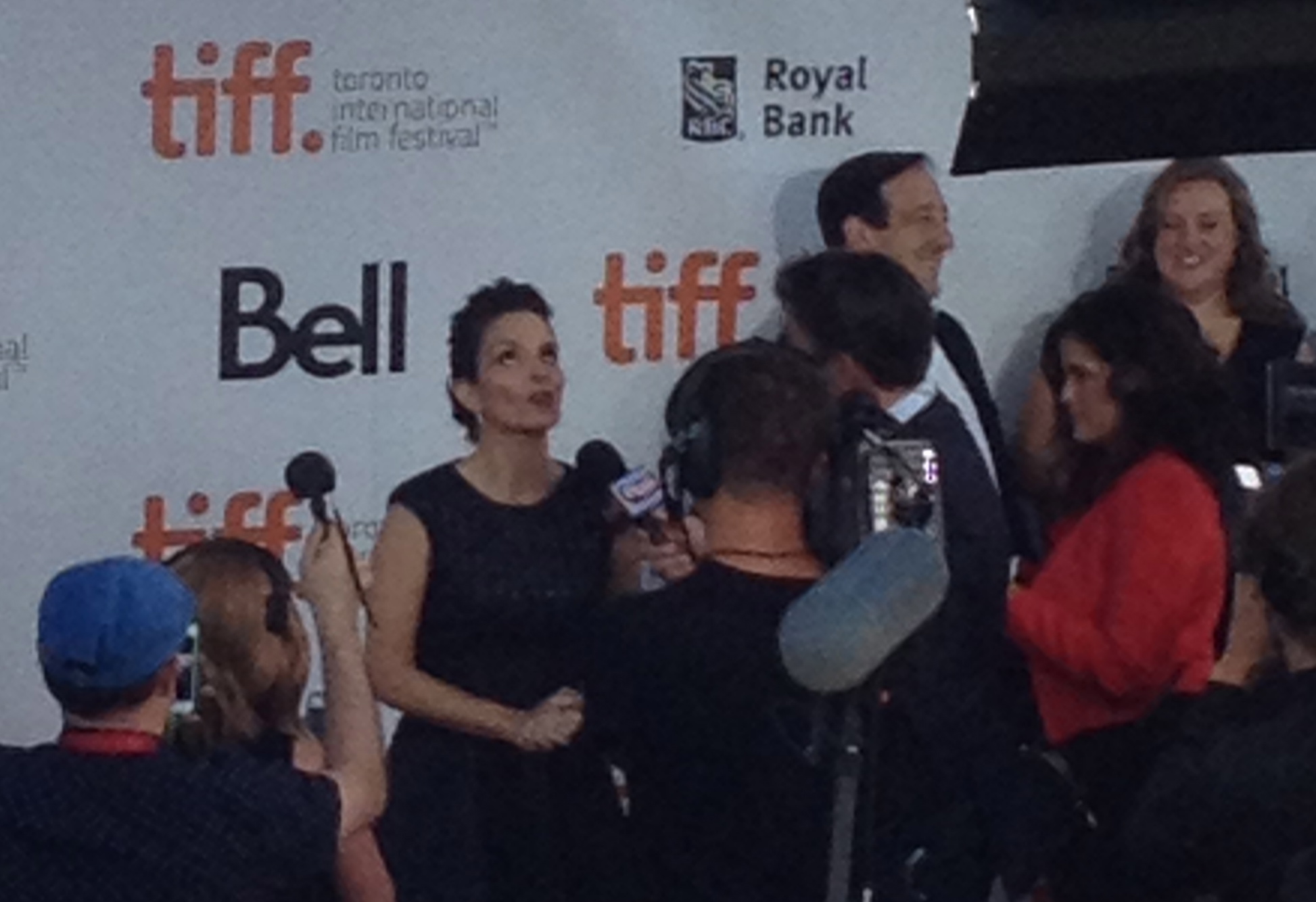 Monday at TIFF was incredible. Stars Channing Tatum and Mark Ruffalo and Steve Carrell arrived for the premiere of FoxCatcher.  Steve walked straight into the red carpet, but Mark Ruffalo and Channing Tatum really spent a lot of time with the fans.
Later in the evening we saw Reese Witherspoon. She looked nice in a simple black dress.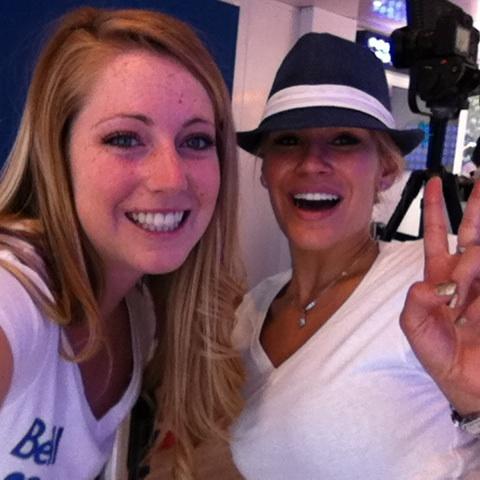 Tuesday at TIFF was another star studded line up at the Roy Thompson Hall Red Carpet.
Outside the Bell VIP BlueCarpet Lounge we saw Julianne Moore, Mia Wasikowska and Robert Pattinson arrive for their premiere of Maps to the Stars.
Robert Pattinson was incredible with his fans. He went around the entire line up and said hi to almost every single one. Whoa ! I made the Bell #BlueCarpet Big Screen at Tiff right outside Roy Thompson Hall …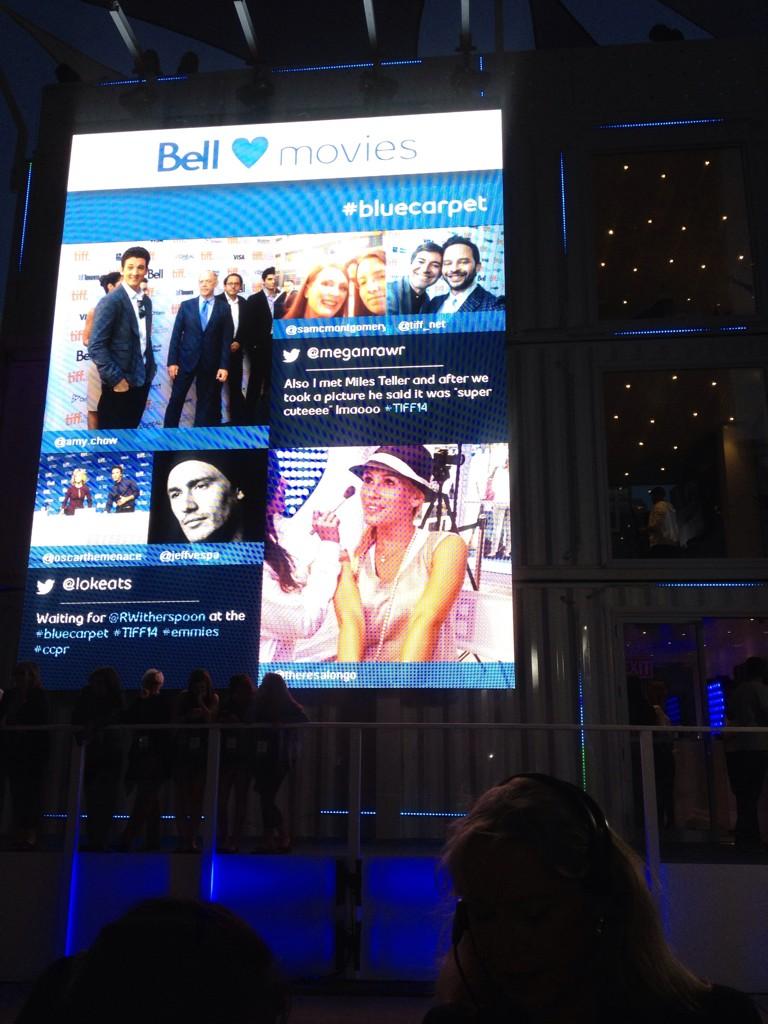 Wednesday was a Mark Ruffalo repeat and then we saw Keira Knightley arrive for her movie premiere in the evening.
Thursday at Tiff – Tobey Maguire arrived for the premiere of Pawn Sacrifice. Tobey was exceptional with fans. He even came right over to us for a high five. When I met Tobey, it felt like I already knew him. He is super sweet.
Fans were also treated to the arrival of Josh Hutcherson and Benicio del Toro.
All week long, eager Tiff goers have been snagging a limited number of VIP passes for the best seat in the house to view the stars arrival…
Here I am getting thoroughly pampered inside the Bell BlueCarpet Lounge!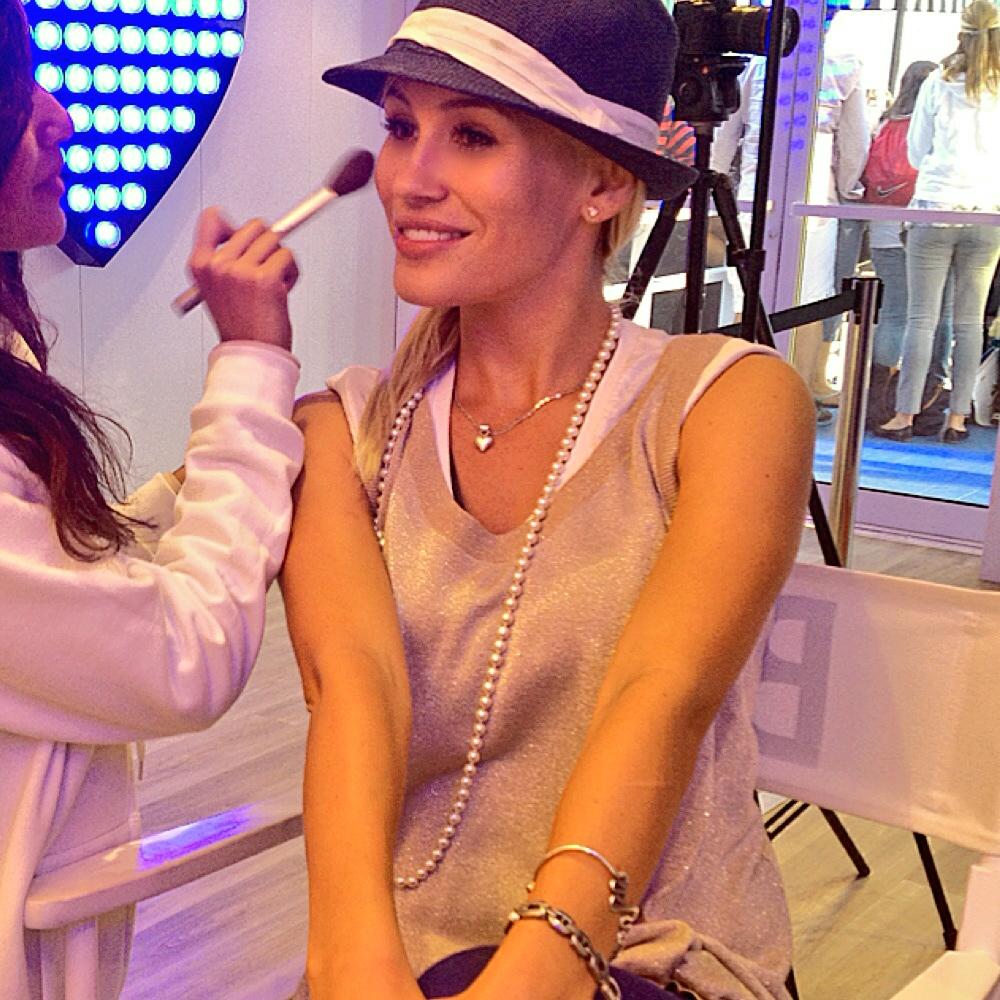 Visit the Bell Box at David Pecaut Square for the ultimate VIP experience at #TIFF14. #bluecarpet  – Tomorrow we are expecting John Travolta! WOW! Get a @Bell VIP #BlueCarpet pass to see John Travolta arrive Friday at Tiff.
Follow me on Twitter for more fun TIFF 2014 Coverage!