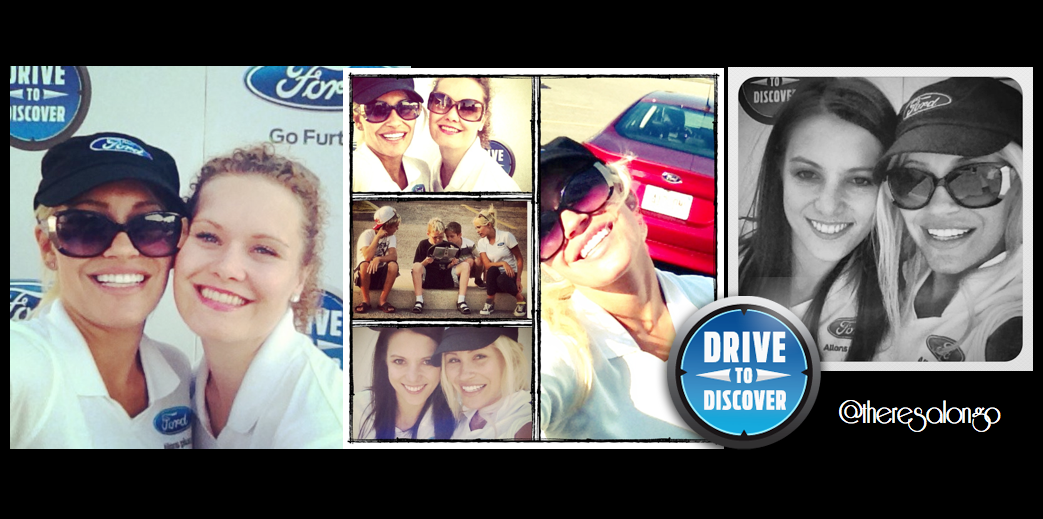 Last week we wrapped up the Ontario leg of Ford Canada's Drive to Discover Tour. I had the pleasure of working along side amazng ladies all week long.
Not to mention many laughs together.
So what's the deal about this tour? Ford brings excitement to you with the Drive to Discover Tour. Currently Ford is asking you to Go Further in 9 cities across Canada to give you the chance to get hands-on with the new cars.
…and then you add our team! Handpicked & High Energy. Smart & super talented!
We allow you to star in your own adventure video and generally have the MOST fun imaginable.
Ford's Drive to Discover Tour allows you to experience features like Active Park Assist while behind the wheel of a Focus, Focus Electric, Fiesta and all-new Escape.
My specialty is knowing the 2013 Ford Fusion inside out!
Pretty swaggy to add 'Ford Certified' to my resume 😉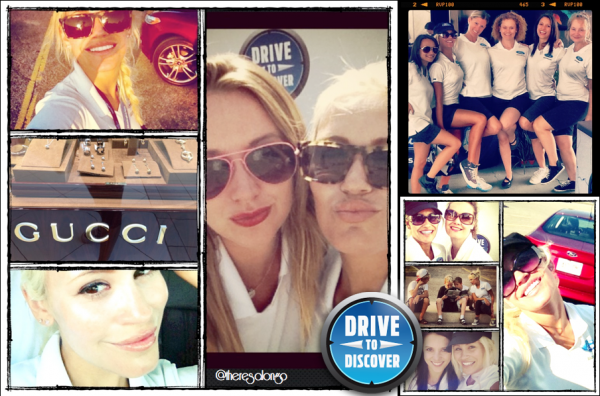 The above photo basically sums up all of the love on this tour. The Gucci is because I went shopping.
We met a lot of sweet Ford Fans. A lot of people were interested in Ford's newly redesigned all electric Ford Focus.
Imagine, no more gas fill ups,  no more oil changes?
cool.
Personally I feel this should be the norm.
#FACT: they were all the rage wayyyyy back in the day.
A lot of people are rightfully impressed with the newly redesigned Ford models. New models have an out-of-this world redesign, a bangin' Sony sound system, tonnes of available features and a sleek new interior.
Positive feedback from a LOT of curious passerby.
Truly memorable moments include our hotel stays, our hotel finds, sunshine every day,  & late night, ladies-nights!
What a fun few days this was!!!!
Here is a sneak peak at my snowboard vid… http://makeyourescape.ca/video/4654817W743
Stoked!
Follow me on Twitter
Tweet me your sweet ride!