Recently I had the pleasure of taking a new 2013 Ford Fusion to NYC! The Ford Fusion is most definitely for performance minded drivers. Equipped with a 240-hp AWD 2.0L turbocharged inline-4 Ecoboost Engine; the direct-injection Ecoboost gasoline engine features instantaneous low end torque responsiveness and virtually no turbo lag. Essentially this means I get the most power and efficiency out of the least amount of fuel used. The 4 cylinder engine is paired with a 6-Speed SelectShift Automatic that can be paddle shifted – couple this with intelligent all wheel drive and this car is a dream to drive. The Ford Fusion and I made the trip to NYC on one full tank of gas. This is exceptional fuel economy at it's finest. Ford Fusion also has Active Grille Shutters allowing you to #GoFurther while maintaining unparalleled fuel economy.

THE 2013 FORD FUSION SE AWD 2.0L ECOBOOST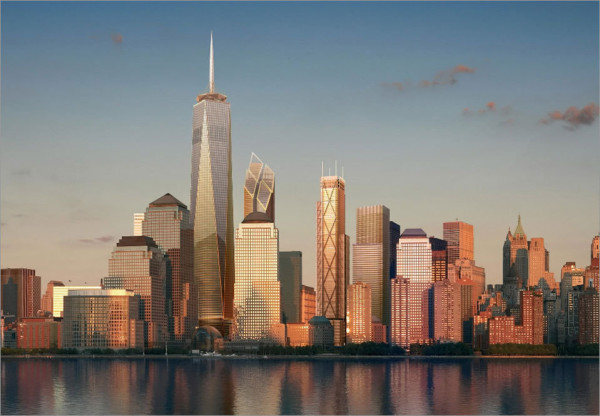 Allow me to break down my most favorite features of the 2013 Ford Fusion…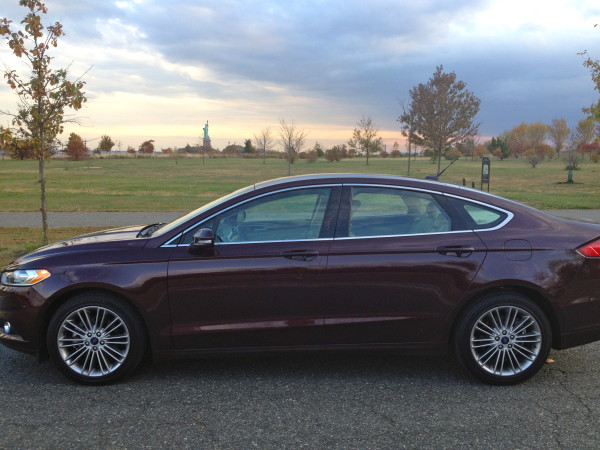 COMFORT
The Ford Fusion is exceptionally comfortable and quiet. Soft touch surfaces inside the vehicle provide a luxurious finish and feel. LED lighting and leather trim are stylish.
SOUND
12 Sony surround sound speakers and commercial-free SIRIUS XM allow me to listen to the hottest music the entire drive from Toronto to NYC. Ford models equipped with factory-installed radios come with 6 months of free SIRIUS XM trial service.
Transform your drive every day! Hands free calls and music allow me to see who is calling, use voice commands to control music or stream internet radio.
MICROSOFT SYNC TECHNOLOGY & NAVIGATION
When I first stepped into the Ford Fusion it took approximately 3 minutes to bluetooth sync my devices and map out a route from Toronto to NYC. I am beyond impressed with the ability of the navigation system inside the Ford Fusion. Accurate and easy to activate, the Microsoft Sync Technology is a wonderful feature inside the Ford Vehicle line up. GPS Navigation was a breeze to use, and the convenience of having an advanced navigator made me feel like I had my own co-pilot. You are not alone when you're behind the wheel of a Ford vehicle.
INTERIOR
When you close the doors of the Ford Fusion you are treated to a hushed quiet thanks to acoustic underbody shields and sound absorption material. Tune out the outside world when you get behind the wheel of this luxurious Ford vehicle.
LANE-KEEPING TECHNOLOGY
One of the features I am most impressed with is lane-keeping technology. I continued to remark to myself how the Ford Fusion "practically drives itself'. It is a completely effortless drive. The lane keeping technology definitely came in handy on my long drive. Simply press the button on the end of the turn signal to activate lane-keeping technology. Sensors along the body of the Fusion detect lanes and power steering is engaged to ensure the driver does not drift out of the lanes. If you begin to cross any lane lines without signalling, the wheel will vibrate to draw your full attention to the road ahead.
Lane Keeping Technology: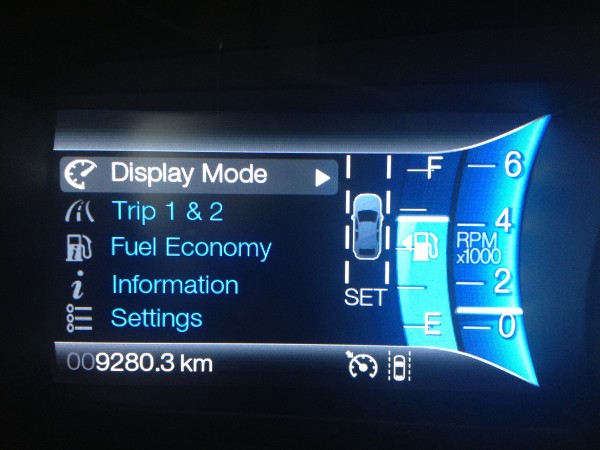 Other features I truly love about the Ford Fusion is the blind -spot detectors on each mirror – and also the auto-reminders that the car gives you to 'take a rest'. The Fusion knows if you are getting tired! After an hour or two of driving if the car notices you may be getting tired and prompts you to take a rest at a rest stop. This safety feature is truly remarkable. The Fusion AWD SE also boasted a rear video view camera, leather trim seats and reverse sensing system.
I give the Ford Fusion 4.5 out of 5 stars for remarkable intelligence, performance, handling, design, and phenomenal fuel economy.
Big thank you to Ford Canada  for allowing me this very exciting opportunity to get behind the wheel of a futuristic new Ford Fusion.

Follow me on Twitter for more FUN and Adventure!