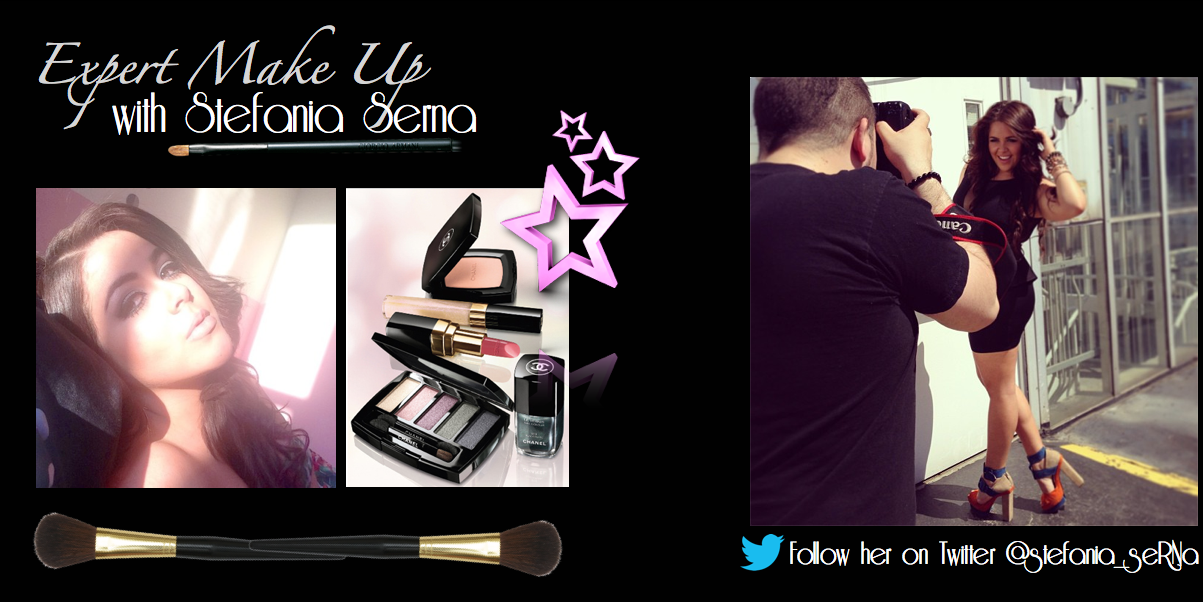 This exciting expert makeup tutorial is brought to you by Stefania Serna in collaboration with Theresa Longo. In this post we'll learn best makeup tips for creating a beautifully finished face and hot hair!  First, a little background on Stefania:  She only uses the highest quality , most versatile products. Stefania exudes class, professionalism and grace wherever she goes! Follow her on Twitter here:
Follow @stefania_serna
First, let's look at the before and after photos, then we'll tell you the secrets to get the look! Hair & Make up by Stefania.
Theresa Longo models.
 Click to Enlarge Before and After Photos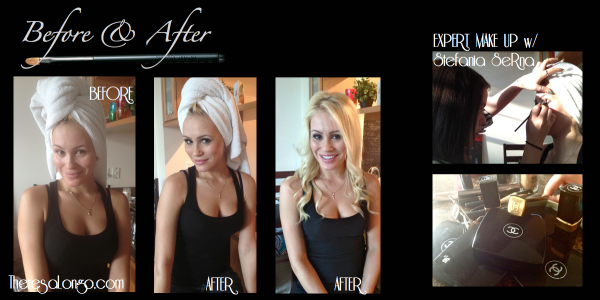 Here's HOW TO GET THE LOOK:
Always start with a fresh face! We began by washing my face and hair in preparation for makeup application.
Stefania applied a primer with clean hands to begin the look. The primer is called Pro Professional from Benefit.
Concealer is applied. Concealer is Makeup Forever.
Next is eyebrows. Eyebrows frame your face. Brow is Chanel.
Primer goes on the eyelid, and then we start with the shadows.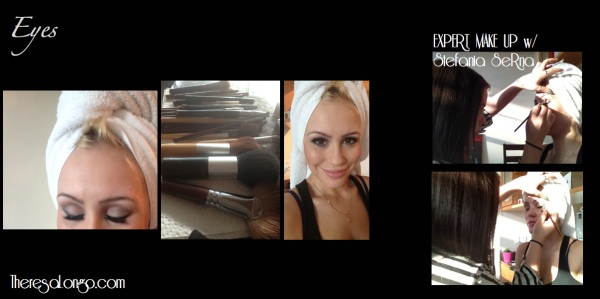 After the eyes, Stefania uses Foundation and finishes with a powder to set the makeup.
She uses light pink lips and noted that it is considered a very sexy look to have a dark, smoky eye and nude lips.
After my hair dried Stefania used a straightening iron to make soft waves throughout my hair.
Everyone loved our looks. Fabulous!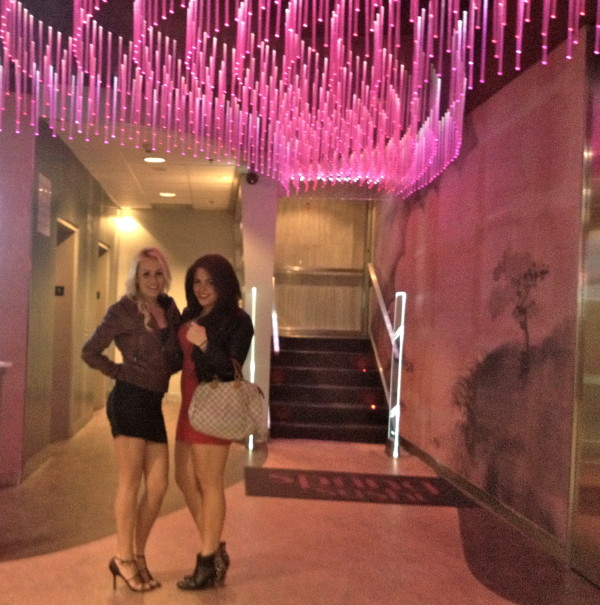 Follow Stefania Serna on Twitter here:
Follow @stefania_serna
Here is a preview of Stefania shooting with photographer David Lopez…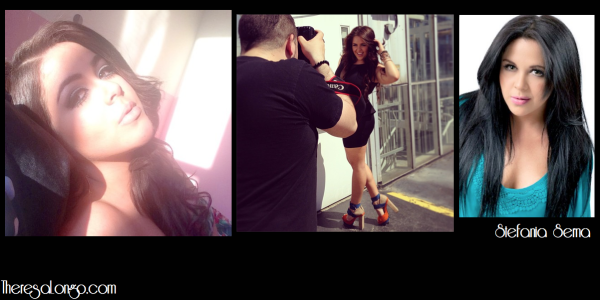 FOR TIPS ON HOW TO GET THE BEST SKIN click here
For MORE BEAUTY ADVICE click here

Special Thank You to Stefania Serna for her EXPERT Hair and Make Up Demonstration