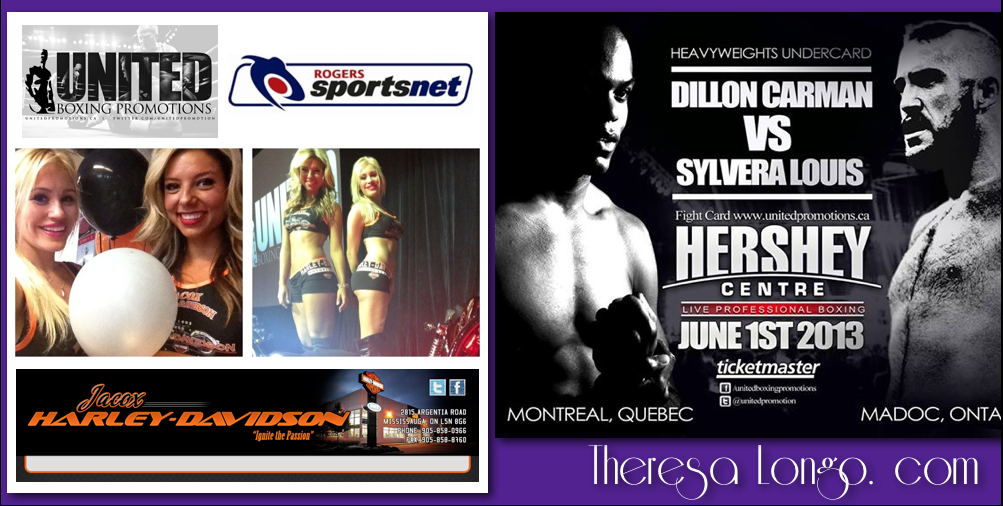 Saturday June 1st Kryssi and I attended Live Professional Boxing at Hershey Center sponsored by Jacox Harley Davidson. This is our third stint with United Promotions Professional Boxing broadcasting live on Rogers SportsNet. Kryssi and I posed with fans after the arena doors opened; showing off a gorgeous Harley Davidson bike from the Jacox Harley Davidson Showroom. Kryssi and I sat atop gorgeous eye grabbing Harleys as the fighters made their way to the ring. In between rounds Kryssi and I sat center seats on the runway while betting on who would win each bout. It was definitely a sold out show!
If you follow me on Twitter: 3 pairs of tickets to this exciting event provided were up for grabs. Contest winners who follow me on Twitter tweeted me for an instant pair of tickets courtesy of Jacox Harley Davidson. Follow me to find out about future contests!
From United Promotions on Instagram: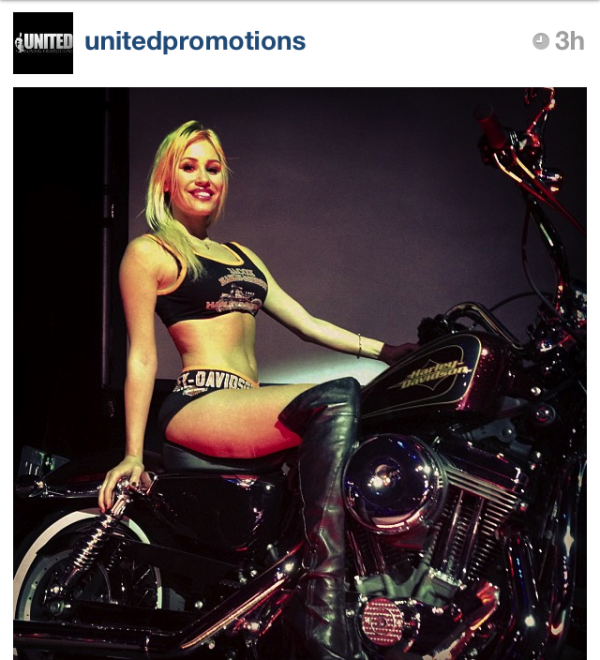 Jacox Harley Davidson provided us each with custom fitted Jacox Harley Davidson Brand outfits! Kryssi and I  looked great in our tailored Jacox Harley apparel.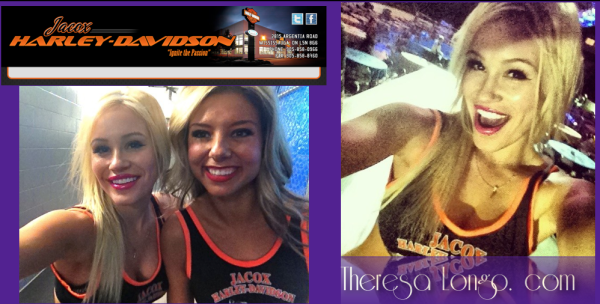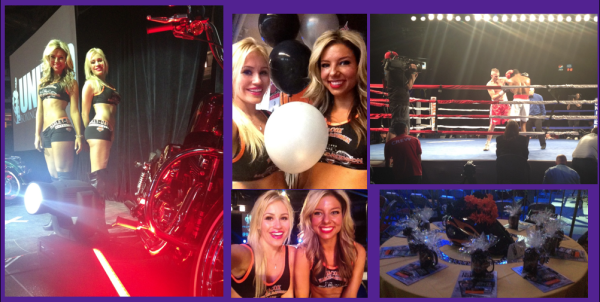 Smiling for the camera !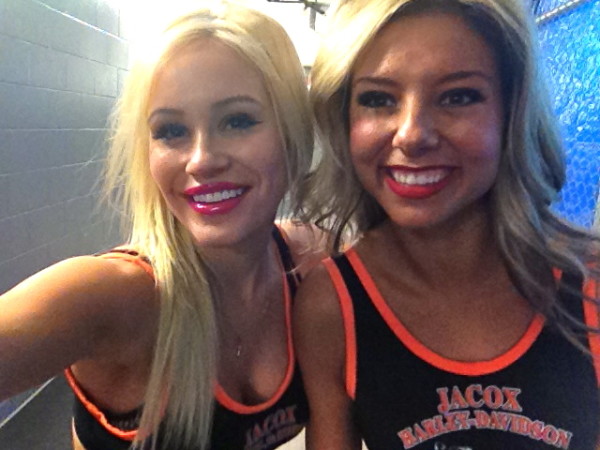 For the Main Event, Kryssi and I joined the ring announcer for the singing of the national anthem. After the anthem – we proudly adorned the ring announcer with his own Jacox Harley Davidson Branded Motorcycle Jacket. Our TV time will broadcast live on Rogers SportsNet. Dan Sutton snapped this photo of us clearly showing the entire stadium who is the most stylish.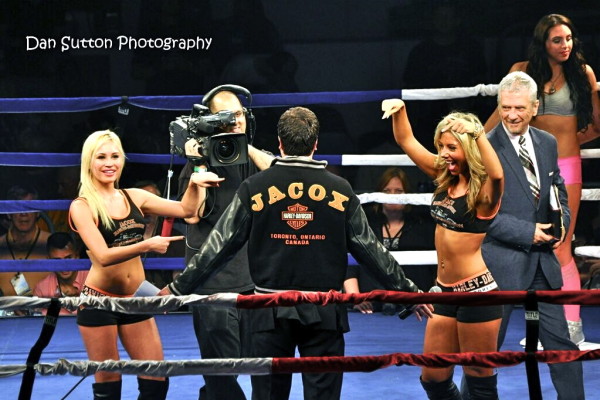 Thanks for checking out the photos from Saturday Night.