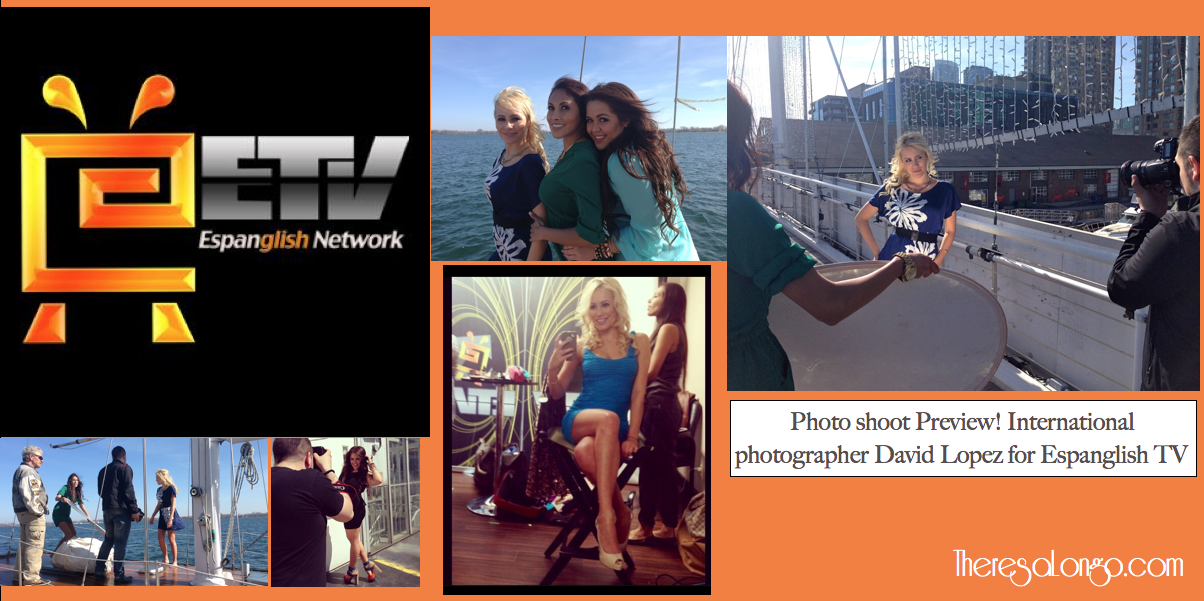 May kicks off to an exciting start with a photo shoot for Espanglish TV at several hot spots in Canada's largest city.  Estela Shatko and her talented Espanglish TV team: including actress Stefania Serna and acclaimed photographer David Lopez coordinate a sophisticated shoot spanning the downtown Toronto core.  Locations include Yorkville, Toronto's beautiful waterfront harbor, and shots atop one of Canada's landmark buildings to ensure an incredible backdrop. We begin the day creating several different 'looks'. Stefania Serna and Estela Shatko oversee hair and makeup on the project – creating timeless, classic looks to reflect the network.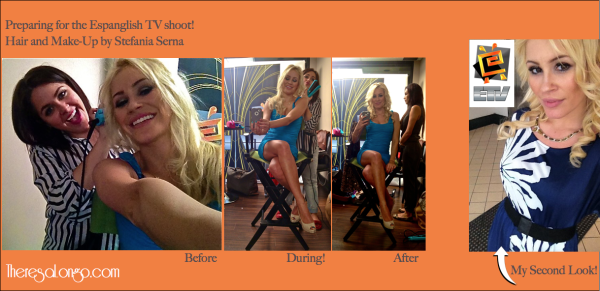 Espanglishtv Network aims to "meet the information and entertainment needs of society, breaking a barrier between two cultures", (EspanglishTV.COM) I love to practice my Spanish. I enjoy being immersed in Spanish culture. Espanglishtv Network's mission is to merge two cultures at once. Espanglishtv Network is known for quality, as well as the highest standards of creativity and social responsibility.I am so honoured to work with such talented people! Photographer David Lopez is a true professional – exhibiting calculated vision and versatility throughout our media stop. Learn more about his model management at www.ollymanagement.com.
Here is a sneak preview of our shoot:

Striking a pose for Espanglish TV Network!