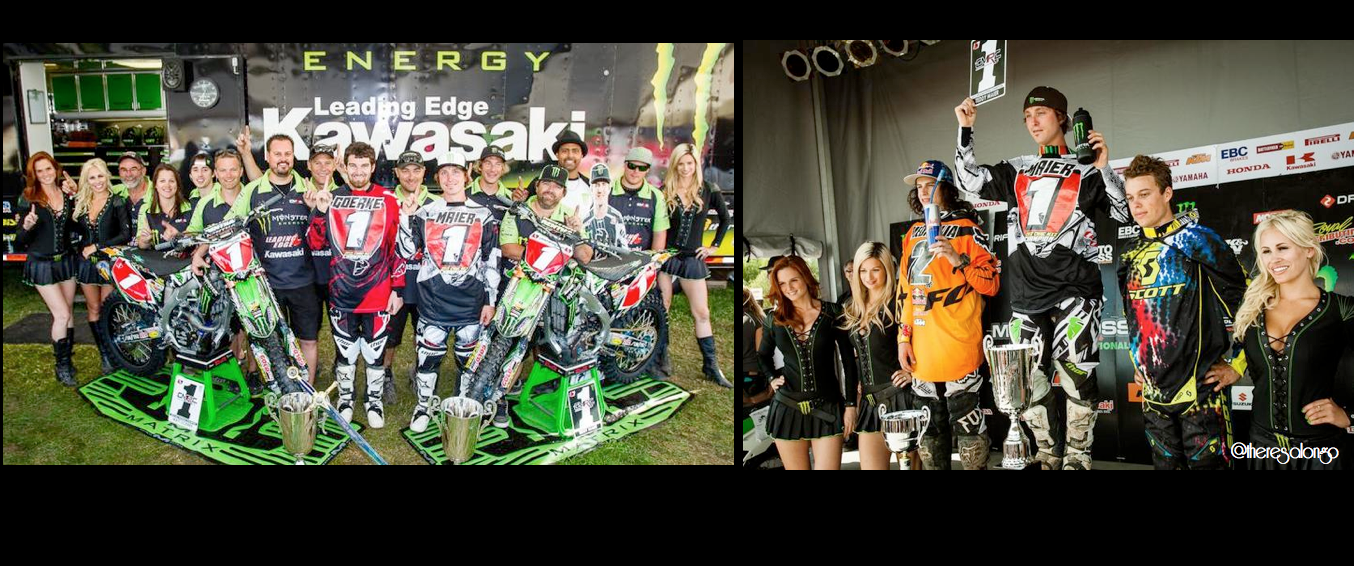 Were you one of the thousands of Moto fans in Walton Ontario for the Monster Energy  CMRC Canadian Motocross Nationals?
Tweet me your best photos! Follow @TheresaLongo

I had so much fun with 'the Julies' in Walton. I totes practiced my french and the ladies totally brushed up on their English. We talked to a lot of sweet Moto fans. A bit of wind made the '30 second board' kinda tricky but overall, the weather was perfect! Gorgeous sunshine all day. We took a lot of photos. Loved staying at the Arden Park hotel in Stratford Ontario. Stratford is beautiful.
" The final round of the 2012 Monster Energy CMRC Canadian Motocross Nationals took place  at Walton, Ontario's Walton Raceway and with Matt Goerke had already clinched the win a week previous " …   … via MonsterEnergy.com
The 2012 series kicked off the circuit in Nanaimo, British Columbia, & Kamloops the following weekend. I joined the series as it moved east.
Walton hosted the final stop of the tour. What an exciting weekend!
Monster Energy: Walton Highlights
Coverage wouldn't be complete without video highlights!!
Video Coverage: MX Nationals – Final Stop in Walton
2012 SERIES
Monster Energy Motocross Nationals: New Brunswick

Monster Energy Motocross Nationals:  Ste-Julie